Inputs
Microsoft Excel and .CSV Files
Multiple excel files with 7 columns
Outlook Email Template
Requirements
To get the data from multiple Excel/CSV files and insert in a table format and send a mail to the customers on daily basis.
Sample 6 CSV Files in same format:

Sample Outlook Template:

Top Benefits:
Merging of the data from different files and put them in one table
Handles large quantity of rows effectively
Maintains the data integrity by providing results with in less amount of time
Where we have used?
For the monitoring events in the Daily/Monthly/Yearly analytics and send the updates to the customers about the job performance
Sample Code Snippets: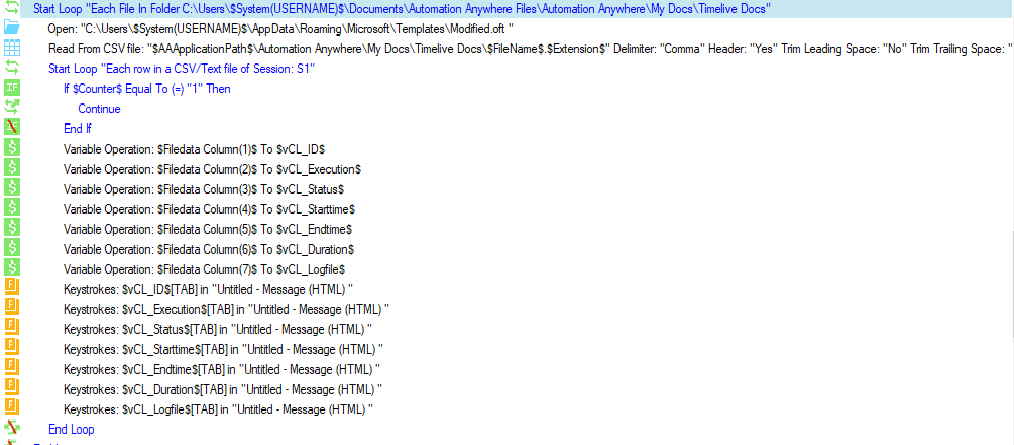 Here in the above code outlook template has been created with table format.
Then the data from the CSV files is assigned to variables and these variables were inserted in the body of the table format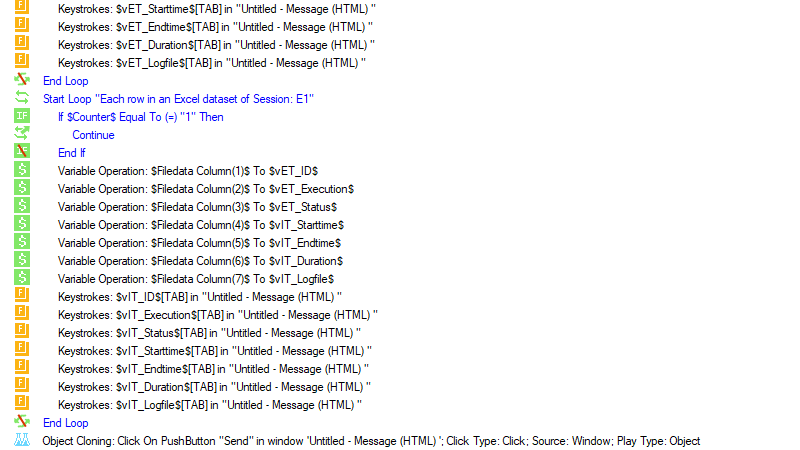 Finally sent the mail to the team with the below details along with status date and month
Final Output:


Where it can be used?
It is used in various Finance, Insurance, Health care, IT, various domains …. to send any updates to the team for the ongoing updates though mail in the tabular format taking the data from excel/CSV File for the Daily/Monthly/Annual updates.
Thus we can automate sending the daily monitoring updates through outlook in a faster approach. Do you agree/ disagree, what other ideas you can add to list which have not been mentioned in the post/ blog? Which process you will automate in this situation? Let us know in comment…
"Maruti Bichagal is a consultant at Systems Plus. The content of this blog is personal & for information purposes only, and is subject to change. Reader discretion is advised"